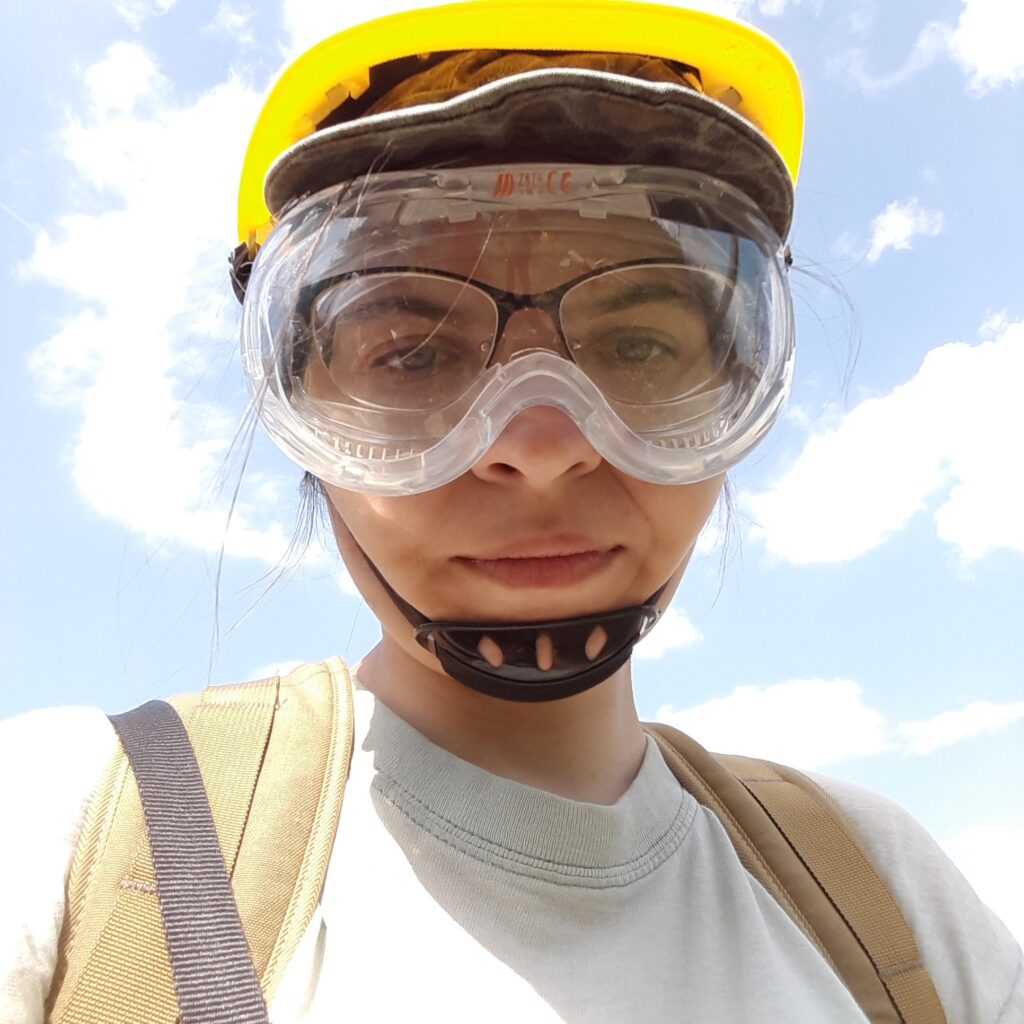 Jestem doktorantką na Wydziale Biologii UAM, w 2018 roku obroniłam też licencjat z geologii zagrożeń na Wydziale Nauk Geograficznych i Geologicznych UAM. Byłam laureatką programu Diamentowy Grant, obecnie prowadzę badania w ramach programu Preludium.
W swojej pracy zajmuję się geomagnetobiologią, w szczególności wpływem warunków hipomagnetycznych na żywe organizmy (zwłaszcza na niesporczaki). W tematyce tej opublikowałam kilka artykułów w tym "Can the tardigrade Hypsibius dujardini survive in the absence of the geomagnetic field?", który ukazał się w 2017 roku na łamach PLoS ONE, oraz "Tolerance of two anhydrobiotic tardigrades Echiniscus testudo and Milnesium inceptum to hypomagnetic conditions", który ukazała się w 2021 roku w PeerJ. Badanie te są podstawą przygotowywanej przeze mnie pracy doktorskiej.
Dodatkowo, w ramach projektu Preludium, prowadzę też badania nad identyfikacją czynników siedliskowych determinujących pionowe rozmieszczenie niesporczaków (tardigrada) w lasach strefy umiarkowanej.
Interesuję się też historią życia na Ziemi i szeroko pojętą astrobiologią, zwłaszcza teorią panspermii, w których to tematach wypowiadałam się na licznych konferencjach w tym EANA: Astrobiology Conference (w latach 2013-2019) oraz Meet the Space. W ramach swoich studiów geologicznych szczególną uwagę poświęciłam zaś wulkanom i lodowcom Islandii.